The struggle of indigenous communities against climate change
A series of disturbances linked to climate change affects many local ecosystems in the peruvian altiplano, which is a high plateau area at 4,000 metres above sea level. Climate change, the reduction of available water supply, the increase of daytime temperature and the lack of humidity make frosts -an atmospheric phenomenon that reduces the temperature below zero- feel stronger at night.
Indigenous communities that live here have the feeling that it's getting worse. It make them live in uncertainty. Approximately 600 thousand peruvians live in areas that the government classifies at high or very high risk due to the occurrence of these frosts. The traditions of most of them might be affected because of the loss of their principal livelihoods (production and care of domestic South American camelids).
Social scientists warn that abandonment of land carries cultural risks. Is climate more powerful than man in the And

es?​​​​​​​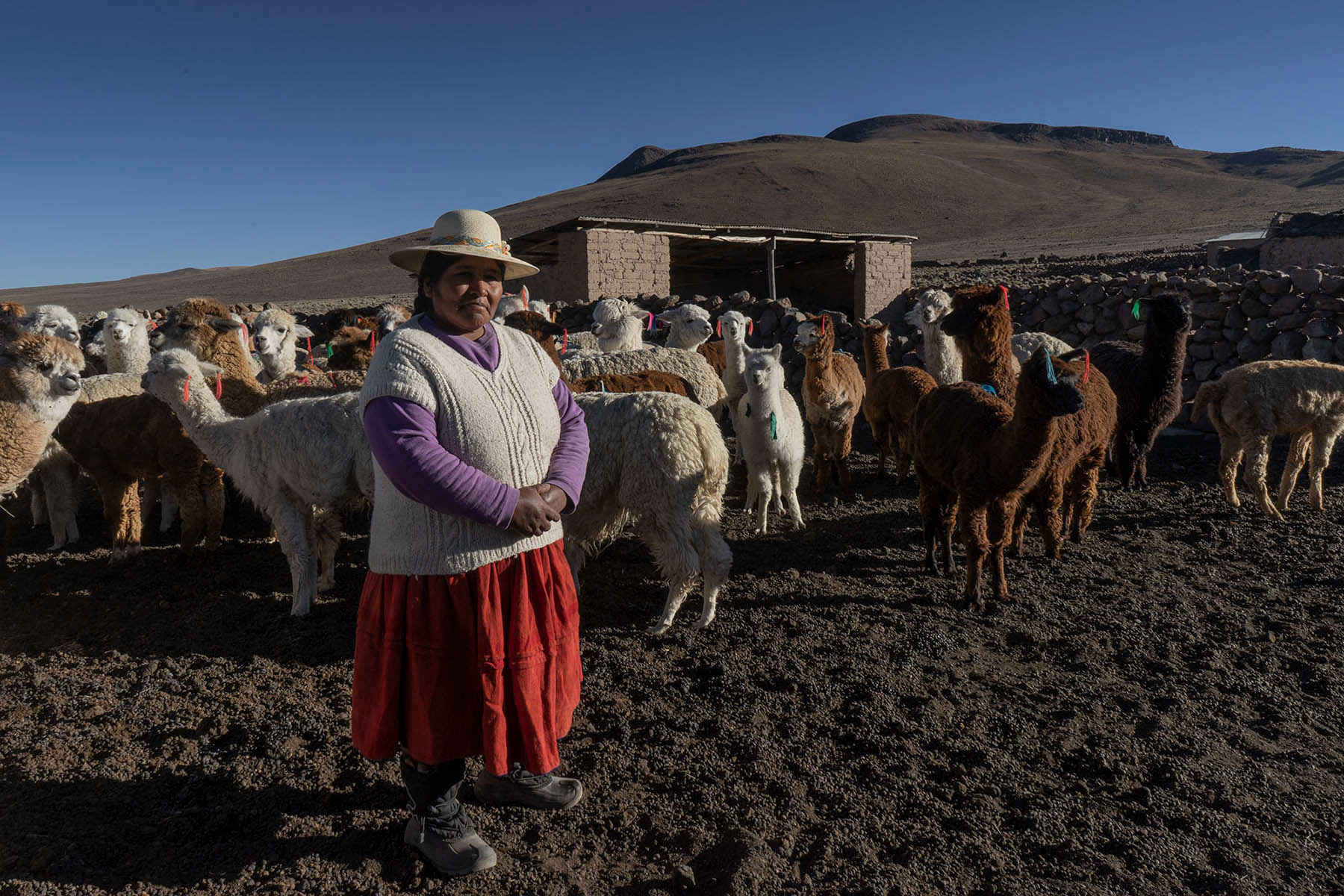 Pascual Flores, a potato farmer aged around 60 years, is a resident. Agriculture is one of the principal subsistence livelihoods for the families who inhabit the Altiplano. But in January the early frosts ruined the crop. Pascual and his family had to sow again a few months later; but, as it was still the frost season, the potatoes did not reach a proper size.
The little that has been harvested will be turned into moraya or white chuño, products which result from the ancestral practice of potato dehydration and preserve it better when the snow comes. Specialists say that the frost season no longer begins in a set month. Sometimes frosts appear months prior; sometimes well after.
César and Elvis are the only students who attend primary school No. 70669 in the Cuipa sector of Mazocruz, near the border with the Tacna region. Both are eight years old. Neither the alpaca wool knitted chullos nor the sweaters and jackets they wear are sufficient to keep them warm under the classroom's cement ceiling and as they walk along the cold road in the mornings, still feeling the effects of the nightly frost.
Teachers from various communities agree that over the years the number of children in the area has decreased. The population of the Altiplano needs not only health programs and proper nutrition but also better infrastructure for their children to be educated; such as classrooms with higher daytime temperatures that do not retain the cold of the night. The government has begun to implement a schools program in the highlands but the plan is yet to reach Cuipa Cuipa. Changing temperatures and respiratory diseases have caused families to migrate to cities in search of better living conditions.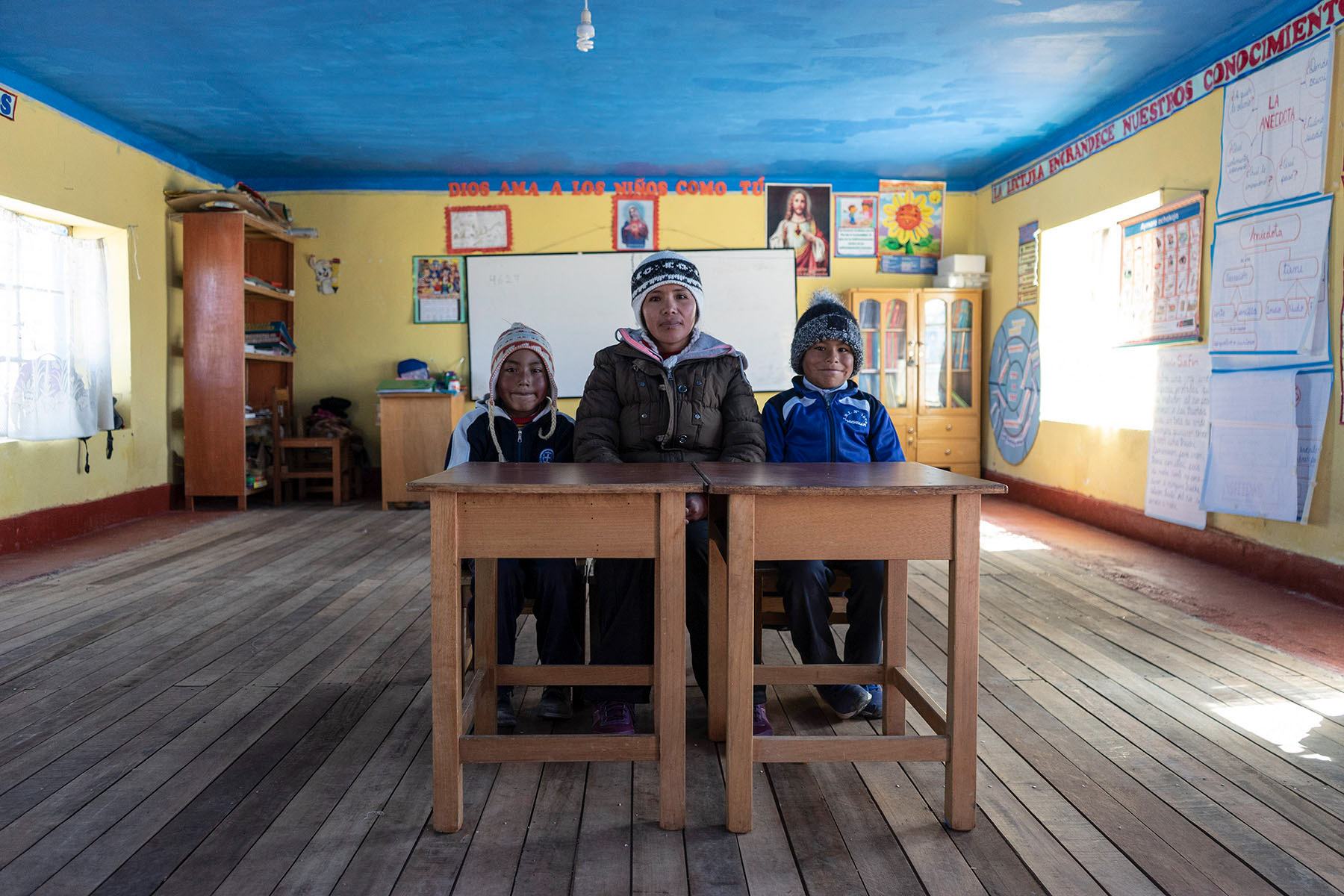 Regional Program for Energy Security and Climate Change in Latin America of the Konrad Adenauer Foundation (EKLA-KAS).